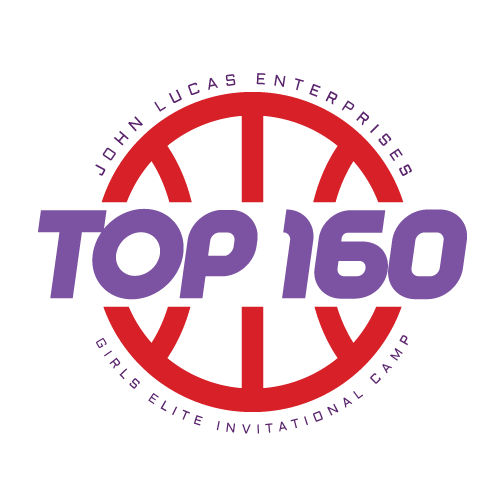 LBI Event Recap: John Lucas Top 160 (Houston, TX)
By: Steve Reynolds (LBInsider)
Houston, TX: What an experience! The 2018 John Lucas Top 160 camp was all anyone could ask for. It was fast-paced, great competition, hard (hard) work, some laughter, and guidance. John Lucas no-nonsense but loving approach was on full display as some of the nations finest got a glimpse behind the curtain of what the next level looks like. Houston we have a problem...and I wrote about a few of those problems below.
2022 6'3" Janiah Barker PF Tampa Bay Tech HS (FL)
Barker let the dog out this weekend! Hands down the best power forward prospect at John Lucas. She was tough and intimidating at times. All rebounds and loose balls seemed to belong to her like she had a patent on them. She knocked down several triples and was a load in the paint. Already freakishly athletic and strong, Barker only has to fine tune some fundamentals and we could be talking about having an All-American on our hands. We are all witnesses Janiah Barker!
2020 6'2" Madison Scott SG Bishop McNamara HS (MD)
Madison Scott was amazing. In fact, that would be an understatement. Scott was the player that I couldn't take my eyes off of throughout the event as every minute, she pulled back layer after layer of her game for all to see. She has extraordinary length and agility that she used to put the clamps on would be scorers. She also used those same attributes to score at will. Scott was unstoppable in the open court as she has great court vision along with her ability to score effortlessly vs. hapless defenders. Probably most enjoyable for me to observe was how fantastic of a teammate she was. By far the most selfless player I've seen this year. She encouraged kids and was genuinely excited when others scored or did something well. Scott took it upon herself to make sure that the teammates that were hot got the ball. Scott is a program changer that has all the physical tools, skill, and intangibles. An utter joy to watch and big-time get for some Power 5 team. If there was a camp MVP and I had a vote, I'd vote for Madison!
2022 6'2" Mila Reynolds SF South Bend Washington HS (IN)
Mila Reynolds was able to establish herself as one of the most offensively versatile players at John Lucas Camp regardless of class. She scored from everywhere and in bunches. She scored from WNBA range, the high post, the paint, off the dribble, back to the basket. During 5on5on5 drills, Mila shut the gym down with an epic shooting performance. Over the course of 6 straight possessions, Mila went 4 for 4 from behind the arc and added another fallaway baseline jumper. Teammates and coaches flung their hands in the air in disbelief. It was truly a defining moment for the freshman. A definite confidence booster.
2021 5'8" Kyndall Hunter PG Cypress Creek HS (TX)
Some kids got it, other kids GOT IT!!! Enter Kyndall Hunter...she GOT IT, folks! Hunter oozed with confidence over the 2 day testing of physical limits and intestinal fortitude that is John Lucas Top 160 Camp. Kyndall is worth the price of admission as her blinding speed and ability to contort and finish from multiple angles were on full display. Hunter was able to dictate tempo in all full court play which put a lot of pressure on other guards who just flat out couldn't keep up. She showed the ability to shoot the catch & shoot three, and the three off the dribble. She had a good rhythm in finding a way to create for others and at other times just taking over for spurts of time. I saw Kyndall at USA Trials a few months back so I must say, she looks as if she has raised her game to another level. That's bad news for the rest of Houston and all of Cypress Creek High Schools opponents.
2021 5'9" Audrey Roden PG West Linn HS (OR)
One could argue Audrey Roden was one of the most skilled guards at the camp regardless of class. She scored at all three levels in 5on5on5 and 3on3 drills. She has a very high basketball IQ most evident in how she moves on the court and the vocal direction she gives with and without the ball. She's always moving on the offensive end whether that's setting back screens or making front cuts and backdoor cuts. She shoots very well displaying good shot form on her three ball and midrange jump shot. Roden also finished from multiple angles and used her floater over and around much taller defenders coming from the help side. I have a feeling Audrey Roden is going to be considered one of the best to ever do it at West Linn High School.
2021 5'5" Rori Harmon PG Cypress Creek HS (TX)
Rori Harmon is not the kid you want to watch play with astigmatism because extremely quick out on the court. Harmon is a rattlesnake. Always looking for an opportunity to strike and make a play on defense. She's a pest on the ball that can wear down ball-handlers. When bigs are looking for room to operate on the block or from the high post, Harmon digs down to get steals or knock the ball out of bounds. Off the ball, she's always in help and looking for a chance to pounce and make a play. Offensively, Harmon is very difficult to stay in front of. She creates for herself and others. There's just not much more you can ask of from your point guard, but if you did ask for more, Harmon would give it to you.
2022 5'11" Ndjaklenga Mwenentanda SG O'Gorman HS (SD)
Mwenentanda is slight of frame but has big-time game. She is mature beyond her years and it shows in how fundamentally sound and consistent she was on bother ends of the court. She has tangibles she uses well like her great length and motor. Play after play, Mwenentanda seemed to be involved in a productive way. She gets deflections and plays passing lanes well on defense, and she has a soft touch around the rim and on her midrange pull up on the other end. I'm not sure what's going on in South Dakota, but I've seen some very good young basketball players from The Mount Rushmore State and Mwenentanda is at the top!
2019 5'11" Ashley Osuwu PG Paul VI HS (VA)
Ashley Osuwu is a bucket. No one at John Lucas made it look easier to score the ball then Osuwu did. She's a kid that just understands how to get her shot where and when she wants it. It didn't matter what size or ability her defender had, Osuwu was 2-3 steps ahead of them. She used impeccable footwork and an uncanny blend of strength and finesse to get and make every shot there is on the court. Her midrange jumper off the dribble was automatic. It was the catalyst to set up all her other moves including a variety of step backs and dribble jabs that brought defenders literally to their knees. Osuwu is for real! The kind of player you are going to need in late clock and other crunch time situations. Committed to Maryland
2021 5'10" Jillian Brown SG East Grand Rapids HS (MI)
"I don't get to play on the EYBL circuit, so I want to see how I measure up." That statement got Jillian to Houston, TX to have a chance to see what she could do against top-notch competition, and Jillian hit the floor ready to compete. JB has great size and length at the point guard position. She uses it to keep smaller guards in front of her on defense and to score over the top of others. She's extremely smart and composed. She almost always makes the right decision and has a really good pace to her game in that she's never out of control. Jillian's stock is rising and it will be worth the investment to see her play.