PLAY HARD. PLAY SMART. PLAY RIGHT.
COVID-19 POLICY
John Lucas Enterprises continues to monitor the spread of Covid-19 on a national, regional and local level. As the situation evolves, we will re-evaluate our schedule of future events and communicate any changes via email and social media. Our focus always has been and will continue to be on health and safety of our participants, families, and staff.
Feel free to contact Tarvia Lucas with any questions at (713) 632-4355 or TLucas@JohnLucasEnterprises.com.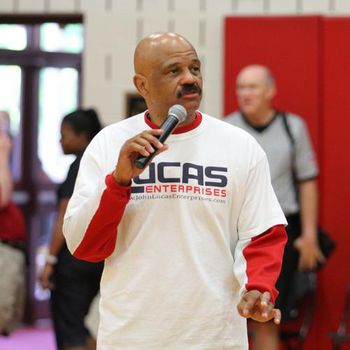 About John Lucas
John Lucas, born on October 31, 1953 in Durham, North Carolina is a retired American professional basketball player and coach. Lucas attended the University of Maryland (B.A. - Education 1976) where he was an all-American performer in basketball and tennis.
John Lucas played in the NBA for 14 years from 1976-90. Lucas started his career as the first player taken in the NBA draft by the Houston Rockets.